If this were a PSA (which it should be) it would simply say MAKE
THIS SOUP
NOW.
Seriously.
So good. So easy. Tons of flavor.
I will tell you I improvised on this some. I didn't really measure the chicken but instead shredded a rotisserie chicken and added all the meat that came with it to the pot. You really can't mess it up though. Little of this and a little of that.
Depending on the salsa verde you chose - this can have a bit of a kick. I chose traditional Mexican salsa verde which gave it a major kick. Add to that pepper jack cheese and there were a few moments I needed a chip or ten to tone down the spice. If you aren't big on spicy foods then just make sure and get a mild salsa verde and add Monterrey Jack instead of pepper jack.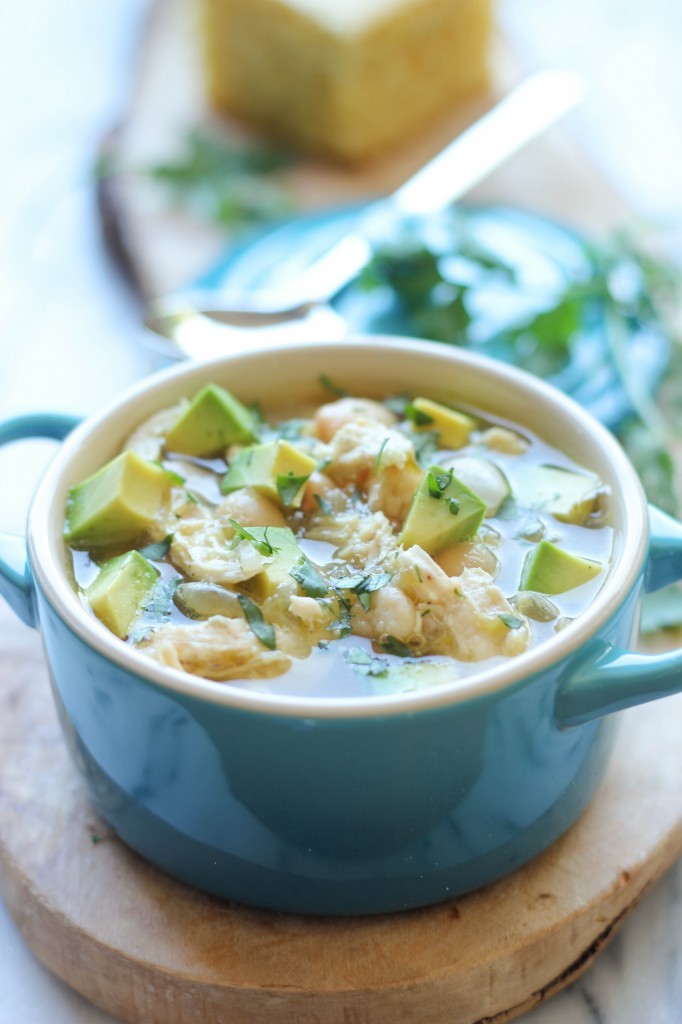 I think this took me all of 5-10 minutes to make and before I knew it my house smelled divine and my belly was happy!
Warning: you will have soup for days! I think I probably have 6-8 servings from one recipe.
Now, go forth and satisfy your taste buds!