Fathers day gift are never easy to get. Sometimes I think men are harder to shop for them women. I guess there is always that easy Home Depot gift card – best fall back present ever.
This year I wanted to take it up a notch though. Put some thought into gift giving.
After seeing these I knew just what to get my pops.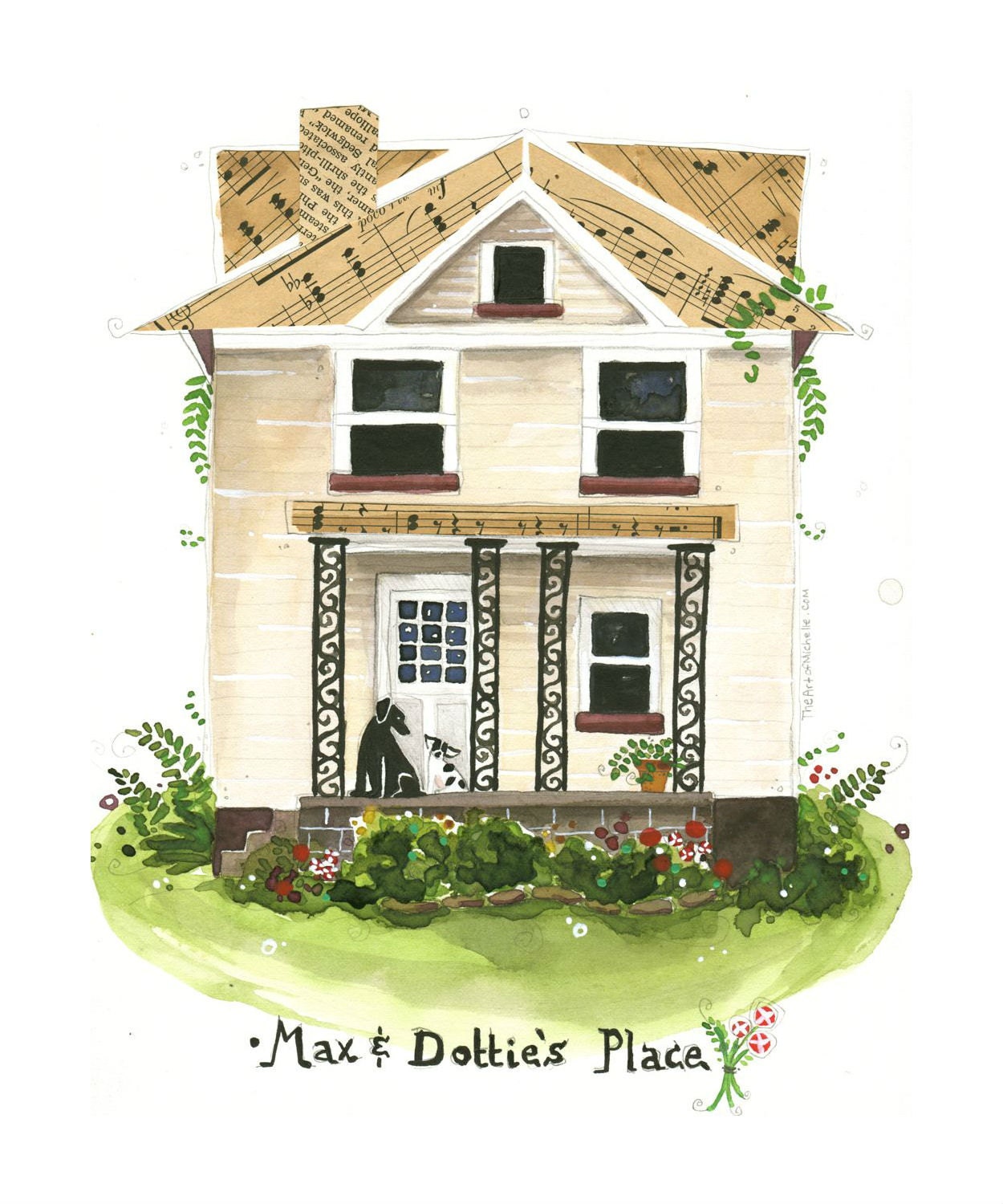 Only problem was the $250 price tag.
I sent my friend john a picture of my parents house and asked him to use his fabulous design skills to make something awesome.
He was able to take those two pictures and turn them into this:
Add a Hobby Lobby mat and frame
… and you've got yourself a meaningful fathers day gift that didn't break the bank
In fact, here is the affordable price break down:
Original picture : free – completely digital
Watercolor : Depends on who does it
Picture Print : $1.80 at Kinkos
Frame: $29.99 (I used a 40% off coupon and got it for $20)
Mat : $3.99
Father's day gift total: $25!
What did you get your dad for fathers day? A tight neck squeeze? Gift Card? A favorite recipe?